Salam. Yeyyyyy saya berada di Ampang, Selangor sekarang. hehehe. Ingat nak update malam tadi, tapi serious mengantok. Bangun pagi pulak tetibe dizzy. haishhhh.. Btw, yeahh i'm home! Setelah 2weeks berpuasa dari Facebook & Blog. Here i am! Semalam Merupakan perjalanan yang jauh dari Kampus Kuala Pilah - Ampang, Selangor.
Semalam habis kelas pukul 4 petang. Barang-barang dah siap packed dah. SEMANGAT NAK BALIK! tapi saya bukan homesick okay. huhu. Gerak dari kampus pukul 6 petang naik bus uitm, FREE! pergi Kuala Pilah. Perjalanan sangat jauh merentasi onak dan duri. haha. 7-8km lepas tuh sampailah bustop tempat tunggu bus City-Liner (Pilah-Seremban), RM4.50. Bus macam bus rapid, cuma bus dia kurang best sikit ala ala bus metro la. hahaha bising pulak. Dari Pilah to Seremban ambil masa around 1hour. Then naik KTM pergi Bandar Tasik Selatan, RM5.40.
Sebaik saya tak kena tinggal dek KTM sebab pergi toilet. Thanks to Izzuddin, my classmate, yang call me suruh lari sebab KTM dah sampai. Lari lari nampak sebaris tempat duduk kosong. Izzudin kata pergi depan lagi, tapi saya dah masuk kan. TIBA TIBA.. umm kenapa rasa pelik? LADIES KOC! hahaha. 2girls cakap "duduk je duduk je jangan risau duduk je". Saya pun duduk dengan raguragu takut kena halau/denda. Dah duduk beborak, rupanya dorang pun budak uitm pilah ambil kos yang sama & sama baya. AND yang best nye, sorang girl, Izzaty Rafi, tanya "Eh apa nama kau aa? Kau ada blog kan? Aku pernah baca blog kau. Giler semangat kau nak masuk uitm kuala pilah". Hah? femes jugak Faris Fikri ni rupanya. hahaha. Jadi kami kenal kenal kenal. Dia duduk Shah Alam. Akanku add FB mu. huhu.
Apa apa pun, Thanks to Izzuddin sebab teman saya balik. Semestinya perjalanan dia lagi jauh la sebab dia duduk Shah Alam (sama dengan Zaty Rafi). huhu. Okay sambung balik tadi, dah sampai BTS, naik LRT pergi Cempaka. Sampai cempaka pukul 21:55, terus call Angah (mak yang suruh call okay..haha). Kalau ikutkan dari rumah pergi cempaka ambil masa 10menet je..
Macam nak nages tunggu lamalama, 40 minutes.. Lepas tuh dah sampai, dua dua ragu ragu, itukah dia? haha. ngeng betul. Saya doubt betul ke tuh angah, while angah doubt itukah saya. dodowl je.. Sampai rumah pukul 23:00 kurang 8menet. So total journey naik public transport 4 jam. ish3... Afterall, it's fun! haha. ;]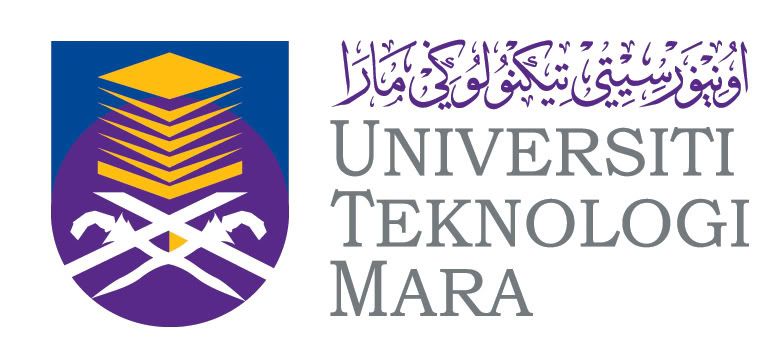 Okay sekarang buka cerita pasal UiTM Kuala Pilah pulak. Maaf takde gambar, saya tak bawa camera pun. huhu. Minggu Destini Siswa (MDS) bestttttttt!! PM (pembantu mahasiswa) semua best gilerrrr!! Agak sedih MDS dah habis.. HAH! saya jumpa ramaiiiiiiiiiiiiii kawankawan fesbuk. Yeahhh kamii buat komuniti fesbuk. Agak ramai la jugak. So rasa quite best la duduk kampus sebab ramai orang yang saya dah kenal kan including the seniors. Jadi takde la homesick ;]
Tapi yang pasti, Pilah sejukkkk! malam malam kami selalu lepak Anjung Selera Perpatih (nama cafe dia..haha. 2tingkat). Seramai 976 pelajar datang mendaftar untuk sesi July 2010, 40 org daripada nya merupakan student Degree. Dan seperti biasa, student Dip Sains paling ramai around 400++. Ramaikan? haha. Dip Sains terbahagi kepada 18 class. A1,A2,...,I1,I2.. Saya dapat kelas E2. Classmate best! Sorang je member fesbuk yang satu class dengan saya, Fie Salim.
My roomate yang 1st namanya Nazrin Che Saad. Dia orang rawang. Dia ambil Dip Microb. Dah heppi heppi 6 hari duduk serumah dengan Khai, Shah, Wan, Faris (deg) & Naz, habis je MDS, kami di minta pindah keluar dari SP3-33 sebab blok lelaki, SP3&SP4 akan di-isi oleh siswi sebab siswi terlebih ramai. Jadi sekarang ni siswa ada dua blok sahaja while siswi ada 8 blok. Redha.. Asalnya satu apartment, 6org. Sekarang ni 1 apartment siswa ada 8org. Pada sesi reshuffle yang 1st, seramai 58org siswa tak dapat tempat termasuk saya la. So kami menumpang di SP3 Aras 2 selama 3hari. Masa ni rumet saya nama dia Amli. Tak ngam sangat la dengan dia. Dia buat hal dia, saya buat hal saya. hahah. But still serumah dengan Naz&Khai + Acap,Zainul,Amli, --.
Saya nak ucapkan terima kasih yang teramat sangat dekat Shahrin Azhar sebab dia la tukang kejut saya pagi pagi. Dari SP3-33 till SP3-22. Thanks Shah! Kau memang baik gilerrr! Thanks dekat Naz sebab jadi roomate aku yang best! Thanks to Khai sebab jadi housemate yang satu kepala. Thanks juga kepada Abg Faris Fitri (selalu panggil saya PAEHH) & Wan.. ;]
Lepas UPK (unit pengurusan kolej) buang sinki dekat ruang tamu, dia gantikan dengan katil. Jadi tiba la masa untuk 58org siswa berpindah ke rumah baru. Berpisah dari Khai,Naz,Shah.. ;[ hahaha. Ntah bila la akan terjumpa dengan korang lagi. Dah la semua lain lain kos. Shah ambil Plantation. Khai ambil sains, tapi dia kelas lain. And now rumah saya diami untuk semester ni ialah SP1-41. Setakat ni housemate semua okay la especially Anip!! *wink2*. Anip orang Johor tapi slang Kelantan. pelik tapi benar. hahaha
Umm saya balik ni pun membawa assignment yang sepatutnya tak banyak tapi terjadi banyak. haha. AND AND yang pasti, saya membawa sebakul baju kotor. hahahahaha. Uhh esok kena balik kampus balik.. Journey yang agak jauh.. Go Go Faris Fikri! hehe.
p/s; panjang nye essay. oh lupa! saya kena buat essay "Saya Suka Kembara" satu A4 and submit hari rabu next week. dan dan tidak lupa juga, siapa tahu jenis ikatan/simpulan? share with me please. Kena submit 10jenis + nama dia + kegunaan dia rabu next week. Ni assignment dari Uniform Ksatria Kembara.. humhum. Next week nak masuk hutan, YEYY!. ;]